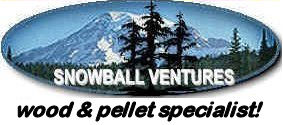 Home

About Us

Manufacturers

Products
Pellet & Acc.
Wood Stoves
Wood Inserts

Installations


Consumer Resources


An interesting source of information on the benefits and uses of wood pellets, this site also includes an FAQ section.

Enter your local prices and compare the costs of different heating fuels.

This site includes a collection of articles on wood and wood pellet appliances as well as calculators for such things as BTUs needed and wood stove burn time.

Information on all types of hearth products. This site also includes a searchable index of member retailers in North America.

Wood Energy Technology Transfer Inc. is a non-profit training and education association. WETT Inc. provides professional training & certification and public education to promote the safe and effective use of wood burning systems (including wood pellet heating systems) in Canada. The Insurance Bureau of Canada recognizes WETT certification as evidence of qualifications for inspection purposes. The site includes a database of WETT members, searchable by services required as well as locations served.

The Wood Heat Organization is a Canadian nonprofit, nongovernmental agency dedicated to the responsible use of wood as a home heating fuel.

PDF Files

The following files require Adobe Acrobat reader to access and may be saved for future reference.

The Heart of Your Home is an e-book produced by the Hearth, Patio & Barbecue Association of Canada. It includes articles on Zone Heating and Wood - a Renewable Resource.

The Heart of the Home is an e-book produced by the Hearth, Patio & Barbecue Association of Canada. The 2017 edition includes articles on Hearth Safety and Prepping for Winter.

This brochure is from the US EPA with tips on the proper way to prepare your wood fuel

More Burn Wise tips from the EPA and the Hearth, Patio & Barbecue Ass.

Colouring and other activities for children on the theme of wood heat.
Snowball Ventures - Your Wood & Wood Pellet Heating Specialist
---
US & overseas visitors please click here.
HOW TO CONTACT US: President: John Billwiller Phone: 250-442-2943
E-mail:
Regular Mail: 10545 Granby Rd.
Grand Forks, BC, Canada V0H 1H1

(Snowball Ventures is conveniently located 10 ½ km north of Grand Forks at 10545 Granby Road.)



| | | | |
| --- | --- | --- | --- |
| Member of: | | | |
| | | | |
| --- | --- | --- | --- |
| Director of: | | | |
---
Last updated July 15, 2018
Site design by: