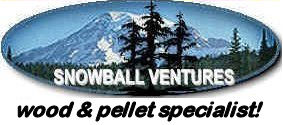 Home

About Us

Consumer Resources

Manufacturers

Products
Pellet & Acc.
Wood Stoves
Wood Inserts

Installations




True North - Wood and Pellet



Quality and value – Introducing the True North line up of economical heating solutions for your home by Pacific Energy. Made in North America, each True North appliance is designed for efficiency in both construction and performance – value priced, without compromising quality. With a full line of affordable wood & pellet fuelled appliances, choose True North for maximum value, comfort, safety and ecology.
| | | |
| --- | --- | --- |
| | Engineered for superior performance and durability, the TN40 pellet stove is constructed from heavy gauge steel and comes with legs or a pedestal base. The large hopper has an easy-opening lid with a safety shut-off switch. The stoves are thermostat ready, or can be run on manual. They are mobile home approved and feature clean glass air-wash technology, an ash pan for easy disposal and automatic igniter. | |

The TN20 wood stove is engineered for efficiency and built for value and quality. It is mobile home approved and features a single lever air control, cast iron door with an air wash system for super clean ceramic glass and a heavy plate steel top. It is available with legs or pedestal base.


The TN20 wood insert, as shown above, can convert your existing fireplace into a source of efficient heat.


The TN10 wood stove, (legs only) shown below, is a smaller cousin to the TN20. While having many of the same features, the TN10 has a smaller firebox (maximum log size of 12 inches) and is designed to heat 300 - 600 square feet.



Pacific Energy also manufactures wood stoves in small, medium and large sizes, wood inserts, and the Alderlea line of cast iron wood heating appliances.




Snowball Ventures - Your Wood & Wood Pellet Heating Specialist
---
US & overseas visitors please click here.
HOW TO CONTACT US: President: John Billwiller Phone: 250-442-2943
E-mail:
Regular Mail: 10545 Granby Rd.
Grand Forks, BC, Canada V0H 1H1

(Snowball Ventures is conveniently located 10 ½ km north of Grand Forks at 10545 Granby Road.)



| | | | |
| --- | --- | --- | --- |
| Member of: | | | |
| | | | |
| --- | --- | --- | --- |
| Director of: | | | |
---
Last updated August 17, 2019
Site design by: